About Schweigen
THE SCHWEIGEN SILENT STORY
The Schweigen silent rangehood solution is revolutionary, starting with a German fan and motor assembly, and acknowledged as the most quiet, efficient, and powerful domestic extraction unit available. Few of our competitors can deliver a silent solution because they don't offer the same system.
We call it Isodrive®.
Schweigen's patented Isodrive® solution takes the fan and motor out of the rangehood and mounts them outside the home on the roof, wall or eave. We also incorporate an 's' bend into the flexi-ducting, which creates an easy solution for all installation requirements, while reducing noise and vibrations.
The only resulting sound you may notice in your kitchen is the airflow being pulled through the filters and ducting. The noise that is generated outside is overwhelmed by the ambient environment.
POWERFUL EXTRACTION
The silent Isodrive® motor system is engineered using the most advanced German made EBM motor and fan. Each of the different Isodrive® motor housings have been developed to carefully consider the best airflow. Built with a centrifugal fan, the Isodrive® motor system is designed to pull, rather than push the air through the rangehood. As a result, there is less airflow resistance, which enables the Isodrive® system to run more efficiently than a standard rangehood motor.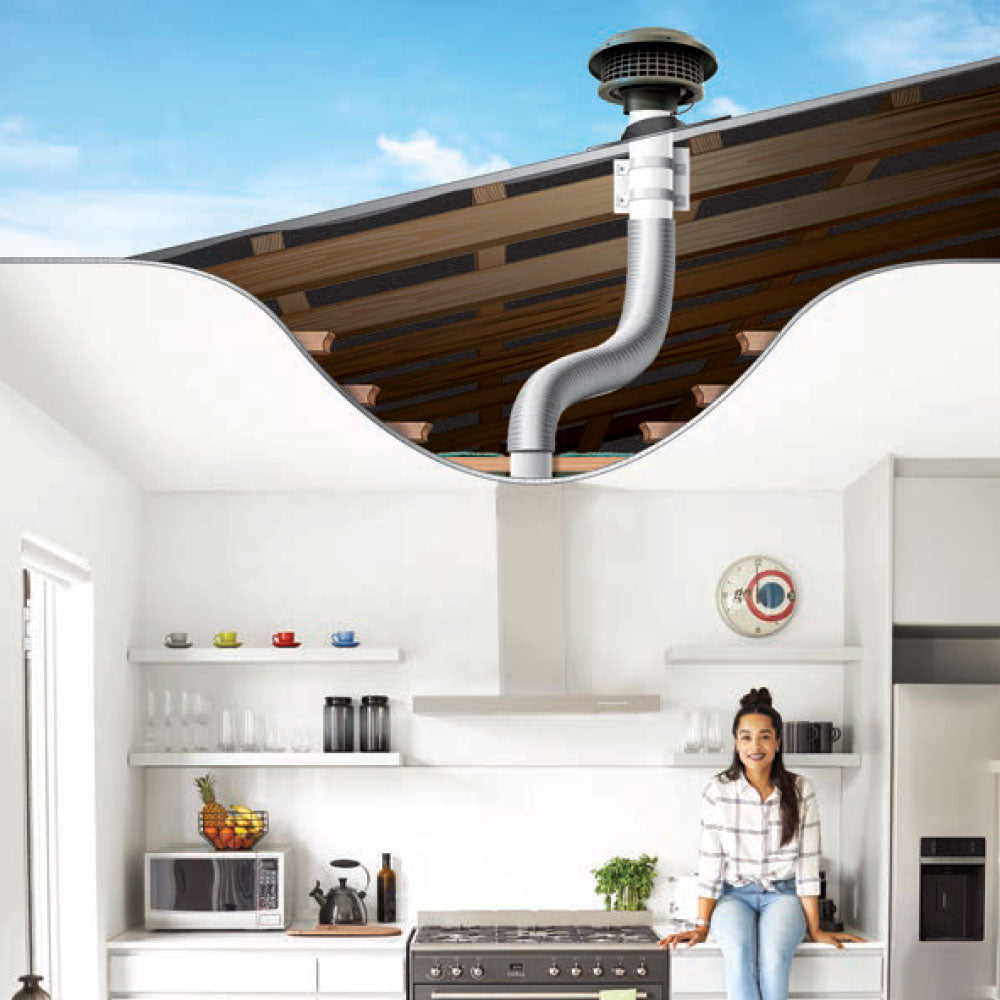 Designed to fit any kitchen
Not only do Schweigen rangehoods have innovative silent fan technology, they have a selection of rangehoods designed to best suit your kitchen requirements. With its European design, a Schweigen will fit seamlessly into any contemporary kitchen.
View Rangehoods
Choosing where the IsoDrive Motor will be mounted
Roof Mounted

Wall Mounted

Eave Mounted