About Bosch
A SUCCESS STORY
Back in 1886, Robert Bosch set up shop in Stuttgart, Germany, with just two associates. In 2016, 375,000 associates celebrate our company's anniversary worldwide. During those 130 years of quality-driven engineering, the company evolves into one of Germany's ten largest enterprises, operating in more than 150 countries. Truly a success story.
QUALITY COMES FROM EXPERIENCE
All Bosch products are manufactured to the highest possible standards, using only premium quality materials. We undertake quality and endurance tests for our products under continuous usage conditioning. Not a single appliance leaves our factory until it has been proven to meet our high standards.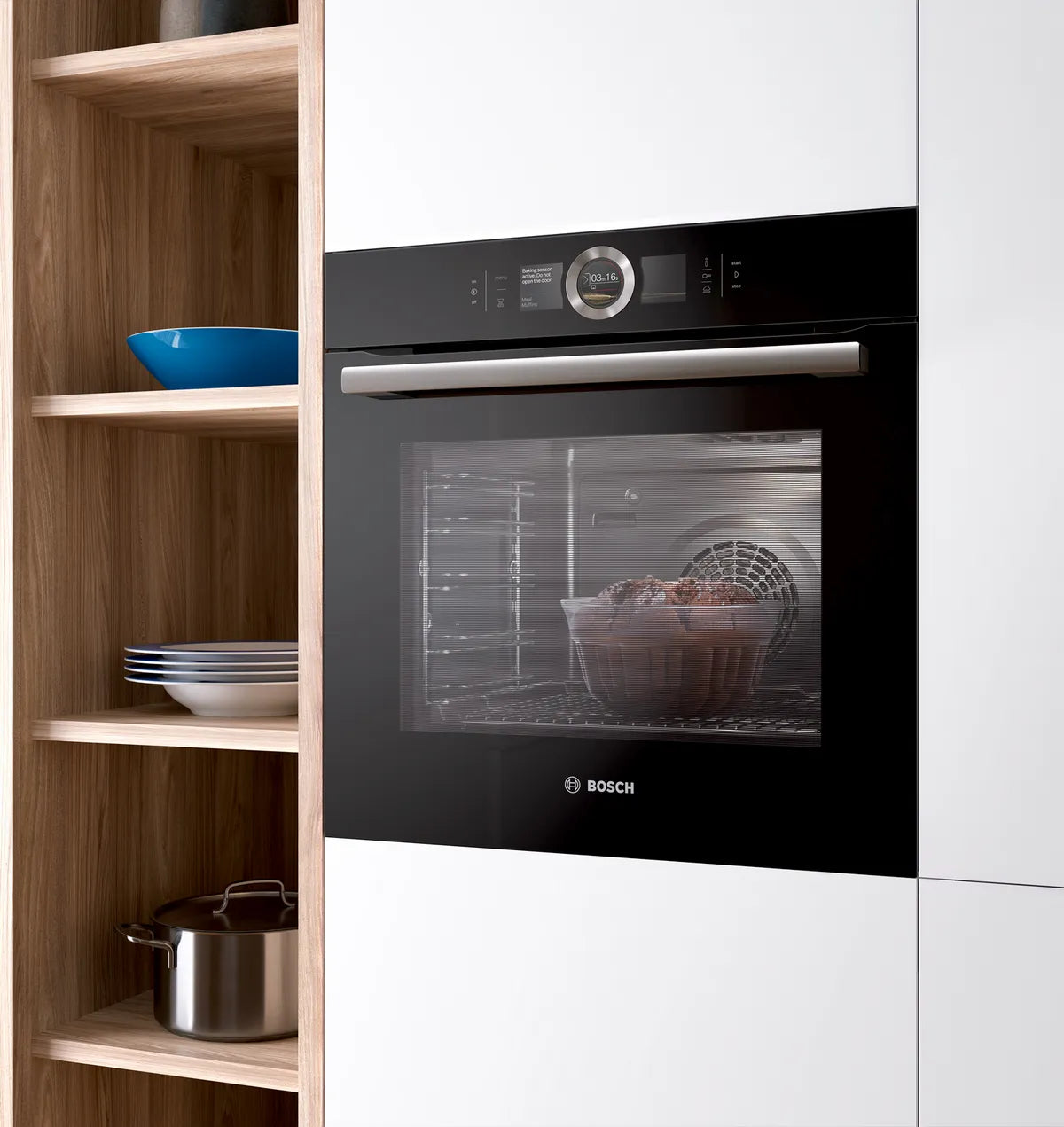 Perfect results at the touch of a button
Whether you want to cook meat or fish, like in your favourite restaurant or bake the best bread as made by the bakery next door: The Bosch Serie 6 and Bosch Serie 8 oven functions are the perfect ingredient to achieve perfect results for your cooking and baking so your favourite dishes are always cooked to perfection – surprinsingly easy and simple, so your cooking will be even more fun.
View Kitchen Appliances
Live Healthier #LikeABosch
Sometimes clean just isn't clean enough. That's why keeping your laundry hygienically clean is a top priority for us, and it's why we developed our washing machines with the Hygiene/AllergyPlus programme that keeps the temperature during the wash cycle constant. An additional rinse cycle is added to ensure hygienically clean laundry, killing germs and house dust mites especially effectively.
View Laundry Appliances